VISION STATEMENT
"Aligning the personal goals and professional responsibilities of key talent in order to enhance corporate productivity."
The Workplace Relationships executive development methodology was created in concert with Harvard to offer a best practices approach to providing participants with the tools necessary to enhance their management skills, strengthen their relationships with internal and external clients and set a more powerful senior executive tone. By leveraging their understanding of the Workplace Relationships executive development methodology, senior executive participants learn the value of working with a common nomenclature for addressing the human dimension of challenges both inter-departmentally and cross-divisionally.
Why the Three Dimensions of Relational Power are Vital to Success
We help our clients leverage their strengths in order to maximize their power in terms of their relationship with themselves, their relationships with others and their relationships with organizations and the business community at large.
Strengthening Your Relationship with Yourself
Our methodology supports clients who want to chart their own course professionally and not have this dictated for them by outside forces.
Through exploring the sequence of internal and external changes necessary to distinguish their authentic ambitions from the goals set for them by others, our clients are able to maintain the focus necessary to achieve their professional objectives in a rapidly changing business environment.
Cultivating Powerful Relationships with Others
Our clients cultivate the emotional agility necessary to negotiate conflict in a way that fortifies your personal integrity rather than diminishing it.
Emotional agility is foundational to being perceived as first among equals in a competitive workplace.  By clarifying the genesis of the emotional and behavioral triggers that can kick in faster than the speed of thought under pressure, our clients cultivate the interpersonal agility necessary to set a consistent senior executive tone, leverage their strengths and realize their leadership potential.
Leveraging Powerful Organizational Relationships
Our clients learn to align themselves with organizations and groups that reinforce their core values and, when necessary, make a healthy break with those that don't.
When unexpected developments rip through the posturing, procrastination and rationalizations that can tempt individuals and organizations to operate on "automatic pilot," it takes courage for clients to face their fears, evolve beyond self-imposed limits and embrace change.  Identifying a professional environment where you are most likely to thrive is where instinct and agility merge. Our clients prosper in rapidly changing times by learning to spot the clues that will help them identify and advance within a culture where their innate strengths are valued and respected.  
Clients
Why Our Clients Choose Workplace Relationships
We've been there…
Our methodology isn't abstract or theoretical.  We've run large departments, led national sales teams and managed award-winning investment portfolios.  While our work is designed to help clients balance their intellect and their emotional instincts in concert, it's proven consistently successful for senior executives at the highest levels.
This methodology helps our clients cultivate the emotional muscle memory necessary to pause under pressure, set a consistent senior executive tone and operate effectively with a wide range of strong personalities – even when dealing with brutal stress.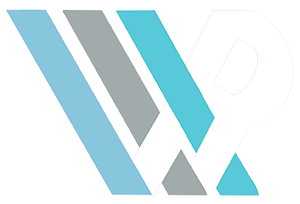 SENIOR EXECUTIVE DEVELOPMENT
Workplace Relationships, LLC
356 Long Ridge Lane, Exton, PA 19341
Phone: 610-241-2888