WE BELIEVE
"When trust replaces fear, self-help becomes us-help."
Group Coaching / Team Development
Each participant's learning style is unique. With this understanding in mind, a central goal of this executive development program is to help each participant understand how to most effectively harness the strengths stemming from his or her signature power style, and how the blind spots associated with the various power styles can diminish professional performance in high-pressure situations. This understanding not only enhances the personal efficacy of senior executive clients, it also helps them assess the role that power styles play as they assess the interpersonal dynamics that play out within the teams they manage.
Through participating in this series of group and individual sessions, participants will learn to work with a shared nomenclature designed to help them address the human dimension of complex business challenges with integrity and agility.
Awareness
Group Session
The first session gives participants a foundation for the professional action plan they will develop and continue to refine throughout the program.
Emotional Ownership
Individual Session
The work in the first individual session prepares participants to respond more authentically rather than falling back on habitual responses that may have worked for them in a more limited range of situations.  This work is designed to give participants the privacy and individualized support they need to assess their emotional reactions to professional challenges and fortify the willingness to grow that is a prerequisite for enhancing their interpersonal agility on the job.
Interaction
Individual Session
The work in this session is designed to help participants maximize their effectiveness with each of their peers.
Integration
Group Session
The work in this session reinforces the understanding that everyone has the capacity to operate from the strengths of all power styles. This workshop helps the group learn to objectively assess effective and ineffective behavior.  Participants will explore ways to use the common nomenclature they have become familiar with to give and receive feedback more effectively.
Interpersonal Gap Analysis
Individual Session
The work in this individual session gives participants a foundation for how their professional action plan will not only help them achieve their personal goals but will also be imperative to put their professional capital to work effectively for the firm.
Synthesis
Group Session
In this final session, participants will discuss how they can become peer mentors for each other as they continue to practice the skills they have learned going forward.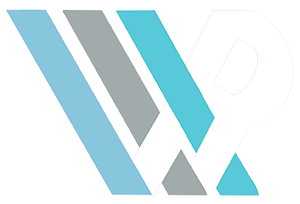 SENIOR EXECUTIVE DEVELOPMENT
Workplace Relationships, LLC
356 Long Ridge Lane, Exton, PA 19341
Phone: 610-241-2888