WE BELIEVE
"The most important conversations you have in business are the conversations you have with yourself."
SENIOR EXECUTIVE COACHING
This six-month executive development program involves weekly sessions, feedback meetings and ongoing e-mail and phone support.  
Over the course of this six-month program, participants will be practicing behavioral skills, receiving feedback and working on a professional action plan and aimed at enhancing performance in four key areas of executive performance:
Team Management

Formal and Informal Communication Skills

Strategic Planning

Personal Development
Four Stage Executive Development Process
Each stage of this process takes a minimum of six weeks to complete and gives participants their own personal set of tools to help them listen more clearly, strategize more effectively and respond more powerfully to a wide range of professional challenges.  It also provides participants facing complex business decisions with straightforward and shared nomenclature to address the human dimension of professional challenges.
Awareness
The work in the first stage of the Workplace Process is designed to close the gap between how participants hope they are perceived and how others, from team members to key clients, actually experience them on the job. During this first stage of the program, each participant will:
Assess how they think their internal colleagues and external clients might currently describe their strengths and blind spots. 

Identify their signature power style and explore how this style may impact the way that others respond to them.

Evaluate situations where they may be reacting from the mindset of an individual producer and learn to take the strategic pause necessary to respond from the perspective of an organizational leader. 

Build on their understanding of the blind spots associated with their power style so that they are able to move beyond their comfort zones and operate as more agile and effective leaders. 
The work in the Awareness Stage will give participants a foundation for the professional action plan they will develop and continue to refine as they begin the Emotional Ownership stage of the program.
Interaction
The work in the third stage of the Workplace Process is designed to help clients apply the enhanced self-knowledge and relational skills they have developed to their overall professional strategy. During this third stage of the program, each participant will learn to:
Better understand their organizational culture and how their professional strategy supports the firm both as a corporate community and as a financial enterprise. 

Identify strategies to deal with workplace conflict that sets a positive tone with others and fortifies their professional integrity rather than diminishing it. 

Create a clear and realistic timeline associated with their professional action plan and a group of trusted sources for informal as well as formal feedback to maintain an objective sense of how they are progressing.

Strengthen their ability to incorporate constructive feedback and establish an effective platform for them to communicate their perspective on what is needed to support the organization's advancement.
The work in the Interaction Stage will give participants a foundation for how their professional action plan will not only help them achieve their personal goals but will also be imperative to put their professional "capital" to work effectively for the firm.
Emotional Ownership
The Emotional Ownership Stage is focused on strengthening emotional agility.  During this second stage of the Workplace Process participants will:
Learn to identify their emotional reactions to professional challenges and clarify how these feelings impact their sense of self and trigger their blind spots.

Explore ways that operating from their blind spots, such as procrastination or micromanagement, may have helped them minimize the stress in the past but may have inadvertently undermined the senior executive tone they set under pressure. 

Work through the emotional backlash that reinforces the blind spots most commonly associated with the four core power styles. 

Practice taking strategic pauses when triggered in order to stay emotionally consistent.
The work in the Emotional Ownership stage prepares participants to respond more authentically rather than falling back on habitual responses that may have worked for them in previous roles.
Integration
The work in the fourth stage of the Workplace Process is designed to help participants continually foster an attitude of balance. During this fourth stage of the program, each participant will:
Establish a workable and balance between the priorities necessary to maintain their commitment to family responsibilities and personal goals with the priorities necessary to execute their professional duties. 

Continue to clarify the conversations they are having with themselves so that they are able to make wise decisions about how to invest their time and energy.

     

Enhance their commitment to personal health and so they are able to operate at peak performance without becoming drained. 

Learn to prioritize quiet reflection as part of their commitment to success.
The work in the Integration Stage will help participants harmonize their personal and professional goals.  The work in this stage helps clients harness their personal passion as they work to achieve the organization's goals while remaining true to themselves.
Benefits
More Effective Leader ::  Self Actualized Performer
To cultivate the skills necessary to take your career to the next level, CONTACT US.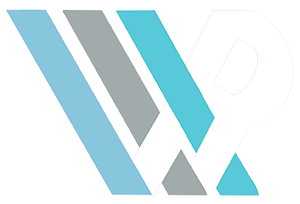 SENIOR EXECUTIVE DEVELOPMENT
Workplace Relationships, LLC
356 Long Ridge Lane, Exton, PA 19341
Phone: 610-241-2888